Pain.
Pain and sorrow are the two worst enemies of our lives. Take away one and the other will fill its place happily. Remove them both and you become numb for everything. Love and happiness won't find their place in your heart, but instead settle in your brain. Where they will make you ponder about them every waking moment. You stop caring for the ones that care for you and they won't know...
"I am that caterpillar in a cocoon that wants to wrestle its way out, out to the..."
– (via imaginationoftheworld)
Hold me
You haven't looked at me like this for a while. Haven't told me anything. You took our pictures together. Because you felt something else. You call me, and told me you just don't know it anymore. You don't know what you're feeling. The last few years you waited, And only defended yourself Hold me, if your life is getting torn apart. Hold me, if you just don't know anymore I understand you. Hold...
I got lost.
I'm just looking for the one that I call mine. That's why I'm so glad you came, the moment you did. Just wasn't the same before you put it to an end. And I'm happy the rain stopped with open skies ahead. And allowed myself to smile and be fine. Because for a moment, I left that a lonely time, and surrendered all that which was mine. And I got lost into your...
"Optimism is the key. If you expect the worst, the worst will happen. You are..."
– (via imaginationoftheworld)
Houden van.
Houden van. Wat betekent het? "Houden van"? Iedereen roept het, iedereen denkt het te weten. Iedereen houdt wel van iets. Zij het een taal, een voorwerp of op z'n sterkst een persoon. Maar niet overal geldt hetzelfde verhaal. Omdat wij als mens allemaal zo depressief bezig zijn, alleen maar klagen, alleen maar zeuren en alleen maar zeiken op de maatschappij of op de mensheid...
thingsarebetterifyoustay: Everyone should be proud of themself. Even if you think you haven't accomplished anything because you have. You set foot on this earth and touched people's hearts with your smiles, tears and genuine gestures.
Music is what we live for.
I see people stressing out and spazzing out all the time Talking about what kinda style they like They like it hard They like it minimal They like it techy They like it tracky And the funny thing is what everybody forgets When they're going on about what kinda music they like And what kinda style they like in this day and age The digital age, the computer age Is at the end of the...
"When a man is denied the right to live the life he believes in, he has no choice..."
– Nelson Mandela
"Let go of your past. It doesn't matter who you were, it matters who you..."
Me →
by ~DSteffi I am not perfect. I don't always have fixed hair I get stains on my clothes I sometimes trip on flat surfaces I don't know the answer to every question. I misspell words I stutter when I recite in class I get butterflies in my belly when I'm nervous. I say awkward things I talk back to my parents when I'm angry I don't always fix my room I forget things...
A shattered Mirror →
by ~GiveThemHell When you tell yourself that you're ugly. Look into the closest mirror. Watch closely to it's reflection. What do you see? Do you see an abomination, or do you see an human-being? That mirror doesn't show people that are ugly. If it does, it will shatter into a thousand pieces. But check it again. Is it shattered? Everyone is beautiful in his or her own way. If...
Things you never forget. →
by ~Dark-Moon-Forever You never forget: Your first day of school. Your first boyfriend. Your first kiss. Your first date. Your first time. Your wedding day. Your childhood. The day you graduated. The day your child was born. The day you did something amazing. The day you get hired. The day you get fired. The day you got recognized. The day your dog died. The day you cried at a sappy movie. The...
2 tags
"Nichts ist für Immer und für die Ewigkeit."
– Für Immer - Unheilig
"Born to lose, live to win."
– Mötorhead
"All my devotion betrayed I am no longer afraid I was too blinded to see How..."
– Distubed - Deify
"The thing I treasure most in life cannot be taken away"
– Disturbed - I'm Alive
Wonderings →
by *MarviiD Sometimes I like to wonder. You know Just let any thoughts I've had recently  Flow through my head. They can be good Or they can be bad. They can be cheery Or they can be sad. It really doesn't matter If it's a thought I've had. Some thoughts I'll remember Others I won't Some I wish I didn't have And others I just don't. But enough of...
Excuses →
by ~UntamedUnwanted He sleeps like a child without a voice. (And she listens like a child who cannot hear.) He dreams like a stranger on a train. (And she watches like another fixated by his thoughts.) He sighs like the first whisper of a rainstorm. (And she understands like the eve of the storm.) He breathes like tomorrow is his last day. (And she reminds him that he with live as longer than...
PARTY LIKE A ROCKSTAR: Don't listen or think about... →
doitlikearockstar: Don't ever let people tell you that you aren't good enough Because you are. Don't ever give up your dreams Because you need them. Don't ever compromise your morals Because they make you who you are. Don't ever hide your feelings Because someone's willing to hear them. Don't ever think…
Judgement →
by ~UntamedUnwanted "You need to stop doing this." "Stop doing what?" "Writing me into your stories." "…why?" "Because…it scares me. I'm not this guy that you write about. I'm not some kind of Prince Charming and I'm certainly not a sea God or whatever you like to say about my eyes every now and then." "Oh...
11 tags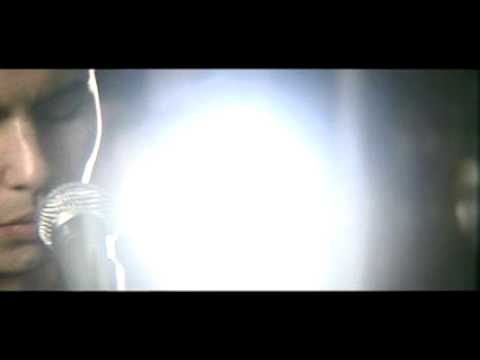 I Am Here →
by *th3krimzon1 Please… Wipe your eyes… Lift your head… And…see… That you are not alone, I am here, And I am holding on, To you… Holding you strong, When you feel, Like you can't go on… When hope seems gone… I am here, Whenever you cry, To swallow every sigh I am here, To drive away your fears, To hold you all through the night I am here!...
Such Sweet Sorrow →
by ~FantasyDreams46 Tell me about something that made you sad. Uh. Okay. Let me think. [Pause] I was sad when I sent you to the airport in San Antonio. That made me sad… You leaving again made me sad. Yeah. That made me sad, too. Parting is always sad, but you know what's worse? It always gets better. The first couple times, you're like—she's leaving, I'm so sad I'm...
"Tell me the truth about death. I don't know what it is. We have them,..."
"Deep into that darkness peering long I stood there wondering fearing doubting..."
– Edgar Allan Poe
"In the fell clutch of circumstance I have not winced, nor cried aloud under..."
– William Ernest Henley
"But I have lived, and have not lived invain my mind may lose its force my..."
– Lord Byron
"Confusion heard his voice. With wild uproar Stood ruled, stood vast..."
– John Milton
"Much may be conquered, Much may be endured, Of what degrades and crushes us,..."
– Percy Shelley
"Iemand missen is een stukje kunst. Maar als dit wederzijds is dan wordt het een..."
"Geniet zo lang mogelijk van elke seconden die je hebt. Ervaar deze seconden als..."
– Bas Meulendijks
"Saying goodbyes to each other is harder than expected. Tears run down my cheeks..."
A girl that loved the world →
by ~GiveThemHell Once upon a time there was this little girl that loved the world. Not only the world, but all the people in it. She loved having people around her. She didn't liked it alone, she thought it was hell when there was no one around to talk to. Eventually the day came that she were alone. She kept crying, crying because she was alone. Until she heard a voice, she turned around...
"Sometimes, words are just not enough."
1 tag
Love in its purest form.
Boy: Do I ever cross your mind? Girl: No Boy: Do you like me? Girl: Not really Boy: Do you want me? Girl: No Boy: Would you cry if I left? Girl: No Boy: Would you live for me? Girl: No Boy: Would you do anything for me? Girl: No Boy: Choose—me or your life Girl: my life The boy walks away in shock and pain and the girl runs after him and says… The reason you never cross my mind is...
1 tag
Because I love you.
listen, just for a few minutes. take a few deep breaths [even if you don't want to breathe anymore]. listen to the pitter-patter of your heart beating in your ears and feel your pulse racing. taste the silence of the world; see the anxiety take over you. close your eyes and look at the black. look at the black until you see something worth holding onto inside of yourself. wait until...
Is It Love?
If I hugged you, would you never let go? If I kissed you, would you cherish that moment? If I reached for your hand, would you take mine gently? If I needed a shoulder, would you let me cry on yours? If I needed to talk, would you really listen? If I needed to scream, would you do it with me? If I needed to go, would you come with me? If I fell for you, would you catch me?
"Every single day I find it hard to say I could be yours alone You will see..."
"You cannot be lonely if you like the person you're alone with."
"A man reserves his true and deepest love not for the species of woman in whose..."
– George Jean Nathan
"When we dream alone, it is only a dream. When we dream with others, it is the..."
– TwilightXChild